Reduce Your Paddle Print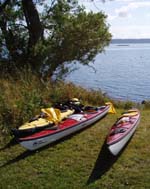 Paddle sport participation in Washington is growing rapidly. You can help protect limited public shores by practicing low-impact recreation skills and adopting the Leave No Trace Principles.
WWTA is a partner of the Leave No Trace Center for Outdoor Ethics and offers a wide spectrum of Leave No Trace training and educational opportunities.
For information on Leave No Trace, trainings offered by WWTA, and the Sound Education and Action (SEA) Kayaker Team, click on links below: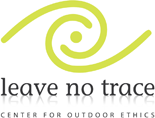 Leave No Trace Principles
SEA Kayaker Program

Leave No Trace Training Opportunities
Trainer Course
Awareness Workshop
Master Educator Course

Resources for Low Impact Recreation
"Poop Tube" Construction 101
Make your own portable, re-usable toilet out of PVC pipe!
Commercially available, disposable options for human waste pack-out: WAG bag "toilet in a bag" waste kits, Restop personal portable sanitation systems.

Stop Aquatic Hitchhikers
Wash your boat and gear to prevent the spread of invasive aquatic species.
Leave No Trace Center for Outdoor Ethics
The authority on all things low impact, the Leave No Trace Center for Outdoor Ethics coordinates education and research worldwide.