Volunteer with Washington Water Trails Association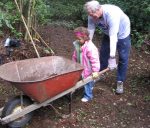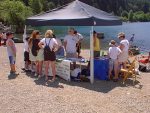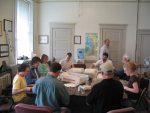 Volunteers make WWTA's work possible! Our dedicated members and friends help maintain and steward water trail sites at work parties, assist with outreach at events, offer support in the office, help mail newsletters, and much more.
Check for upcoming volunteer opportunities. If you are interested in helping out in the future, contact us one of the following ways:
Upcoming WWTA Volunteer Opportunities
For more information, or to sign up for an event, contact volunteer@wwta.org or call 206.545.9161.
Auction 2013
Volunteers are needed! Link here for volunteer opportunities and here for FAQ's.
Ongoing - Office Volunteers
WWTA needs your help with a variety of activities in the office: administrative, fundraising, research, and more. Let us know if you can help out during the workweek!

Volunteer Updates E-Mail Sign Up
WWTA will send you periodic updates about upcoming volunteer opportunities, simply submit your email address! Don't forget to add wwta@wwta.org to your contact list - or our updates may be mistaken for spam.